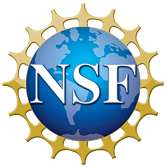 National Science Foundation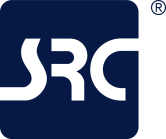 Semiconductor Research Corporation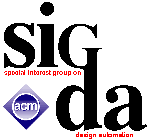 ACM Special Interest Group on Design Automation

Design Automation Conference
Description
The Design Automation Summer School (DASS) will offer graduate students the opportunity to participate in a two-day intensive course on research and development in design automation (DA). Each topic in this course will be covered by a distinguished speaker who will define the topic, describe recent accomplishments, and indicate remaining challenges. Interactive discussions and follow-up activities among the participants will be used to reinforce and expand upon the lessons.
The school is intended to broaden and complement a limited and often highly focused curriculum in DA that is currently offered at universities. The DASS is co-sponsored by the NSF, SRC, ACM SIGDA, and DAC. The goals of the DASS dovetail well into the sponsors' primary objectives of investing in the education of the next generation of engineers and computer scientists and achieving broadened participation from underrepresented populations. The DASS is also intended to complement educational and professional development activities in the electronic design automation arena including scholarships, awards, and outreach projects such as the University Booth, the CADAthlon, and the Design Automation Conference (DAC) Ph.D. forum that have met with tremendous success over the past decade. These programs are intended to introduce and outline emerging challenges, and to foster creative thinking in the next generation of DA engineers. Simultaneously, they also help the students hone their problem solving, programming, and teamwork skills in additional to fostering long-term collegial relationships. Together, these programs serve as an innovative initiative to assist in the development of top students in the field of electronic design automation. Simultaneously, they provide a platform for academia and industry to focus attention on the best and brightest of next generation DA professionals.
New this year, 10 seats will be reserved for industrial participants who are ACM/SIGDA members and are currently unemployed or between jobs. Interested applicants should submit an application on DAC's Alumni Scholarship page here.
Location
DASS will be held in room 303/304 of Moscone Center.